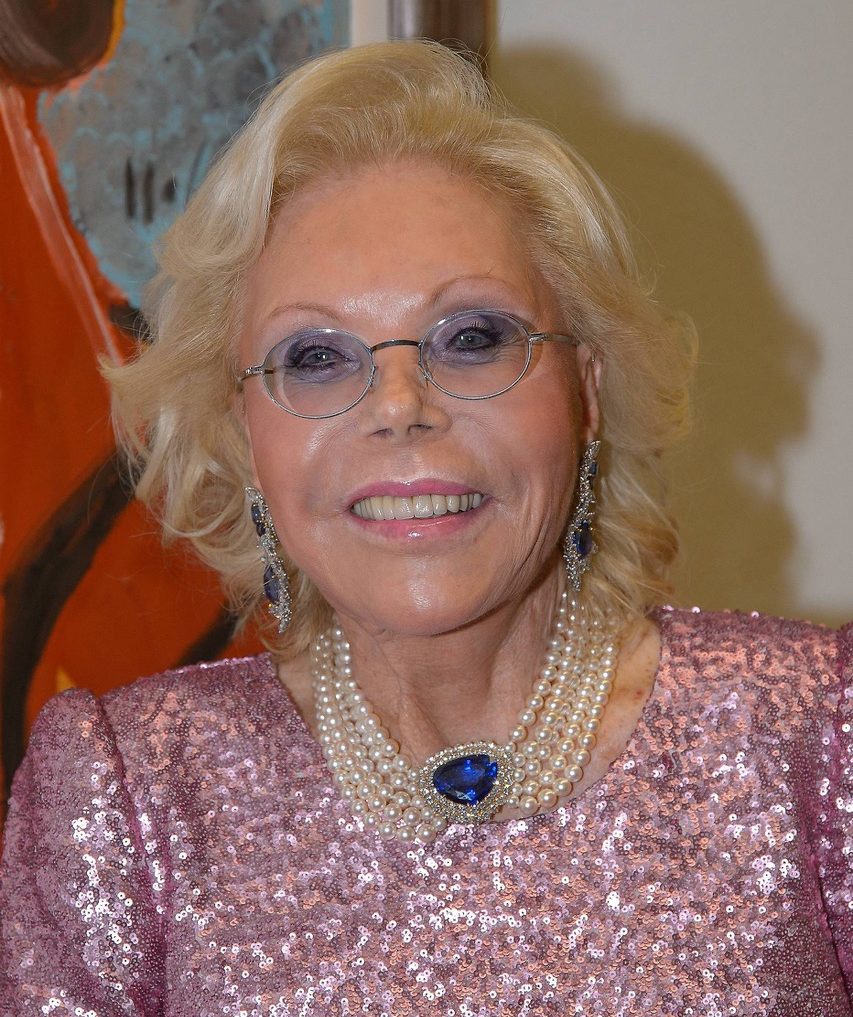 A Museum of Its Own for the Heidi Horten Collection
Art patron Heidi Goëss-Horten acquires Vienna city-center mansion to permanently display her art collection.
"WOW!" – the well-received exhibition held in 2018 at the Leopold Museum – revealed for the first time to the wider public a comprehensive but relatively little-known private collection. Its instigator, Austrian art collector Heidi Goëss-Horten, now has another surprise up her sleeve: the collector has acquired the Stöcklgebäude (annex building) of the Hanuschhof in the heart of Vienna's city center for the purpose of making her spectacular art collection permanently accessible. In choosing Vienna to house the collection, Heidi Goëss-Horton has returned to her roots.
The timeline for the opening of the new private museum will be challenging. Boasting 2,000 square meters, two floors, and the inner courtyard, the museum will feature exhibitions from the collection's highlights. Later this fall, three select architectural firms will submit proposals for the renovation, which will commence immediately once the chosen project has been confirmed. The opening of the museum is slated for the beginning of 2022.
Heidi Goëss-Horten explains: "The first public presentation of my collection showed that there is clearly a great interest and curiosity in experiencing art. My most important goal is to engage young people with art; therefore, I decided to preserve my collection by exhibiting it and making it tangible for future generations."
VENUE
Leopold Museum Museumsplatz 1, 1070 Vienna U2 MuseumsQuartier U3 Volkstheater
DURATION
16 February to 29 July 2018
OPENING HOURS
Daily except Tuesday: 10am to 6pm Thursday: 10am to 9pm
CATALOGUE
The exhibition is accompanied by a catalogue in German and English comprising 544 pages, edited by Agnes Husslein-Arco with essays by Linus Klumpner, Pia Sääf, Verena Traeger and Hans Peter Wipplinger. Price: EUR 29,90
Buy your catalogue via Leopold Museum's webshop!
This is the Link to our audioguides:
Audioguides
Making of - WOW! The Heidi Horten Collection
From private to public: How ist the process of putting together a big exhibition? Where do the artworks come from? Which kind of experts are involved? Who has the last word when deciding how to arrange the artworks? Our Making-of video gives you a glimpse behind the scenes. Join us for a unique journey and see how the masterpieces from the Heidi Horten Collection made their exciting way from private to public, from beloved homes to a well-renowned museum.