About the Heidi Horten Collection
The Heidi Horten Collection is a first-rate, private art collection featuring masterpieces that span from classical modernity to the contemporary era. Inspired by her husband Helmut Horten's collection of German Expressionism pieces, Heidi Goëss-Horten took it upon herself in the 1990s to strategically expand the collection and amassed, step by step, one of the most impressive private art collections in Europe. The collection was developed primarily by being true to the collector's personal taste, but was also informed by a purposeful focus on relationships between the various categories of works, therefore following a common thread.
Today, the Heidi Horten Collection includes approximately 500 paintings, graphic works, and sculptures by world-class artists and provides a comprehensive cross-section of global art history stretching from Impressionism to the contemporary. Highlights of the collection include high-caliber works by Francis Bacon, Lucio Fontana, Yves Klein, Gustav Klimt, Emil Nolde, Pablo Picasso, and Andy Warhol.
This inaugural public presentation has its origins in the sense of cultural and political responsibility felt by Heidi Goëss-Horten. The Heidi Horten Collection aims to preserve outstanding works from art history for future generations and to make them available to the public at large. Its foremost goal is to encourage young people through educational programs.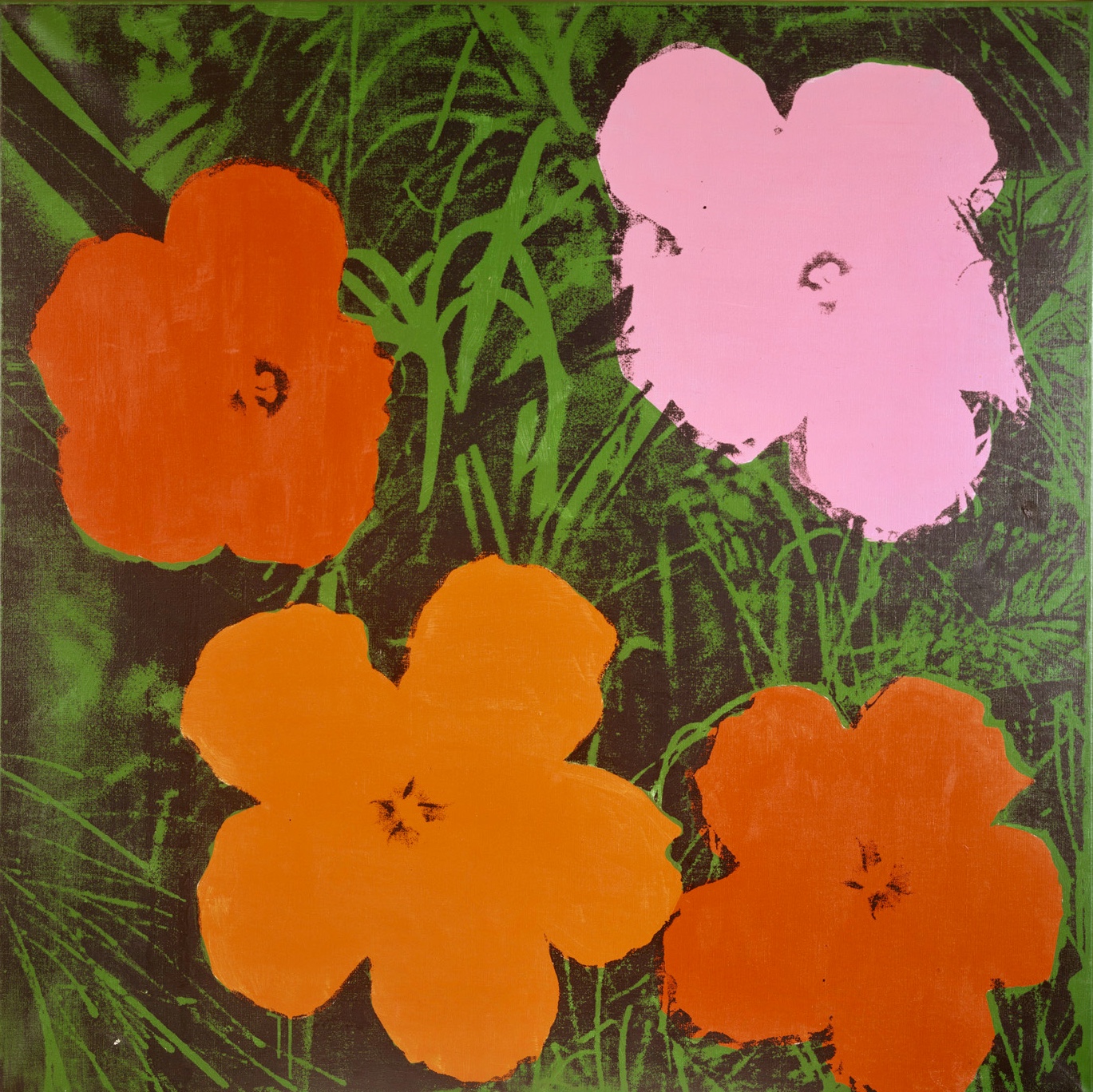 Andy WARHOL,
1928–1987 – Four‑Foot Flowers, 1964 – Acrylic paint and screen print on canvas – H: 122,20 cm W: 122,20 cm – Courtesy Heidi Horten Collection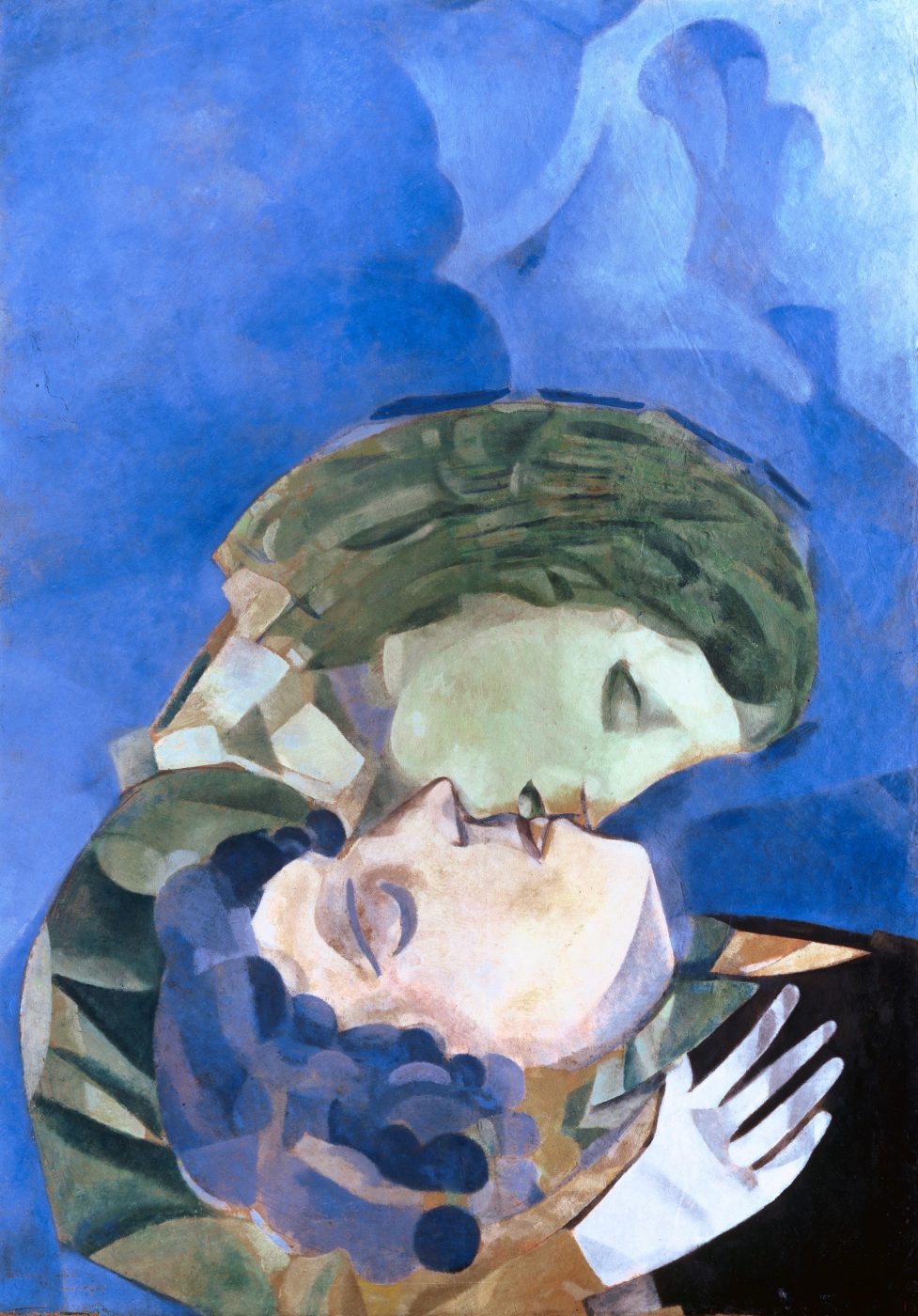 Marc CHAGALL,
1887–1985 – Les Amoureux, 1916 – Oil on cardboard – H: 70,00 cm W: 50,00 cm – Courtesy Heidi Horten Collection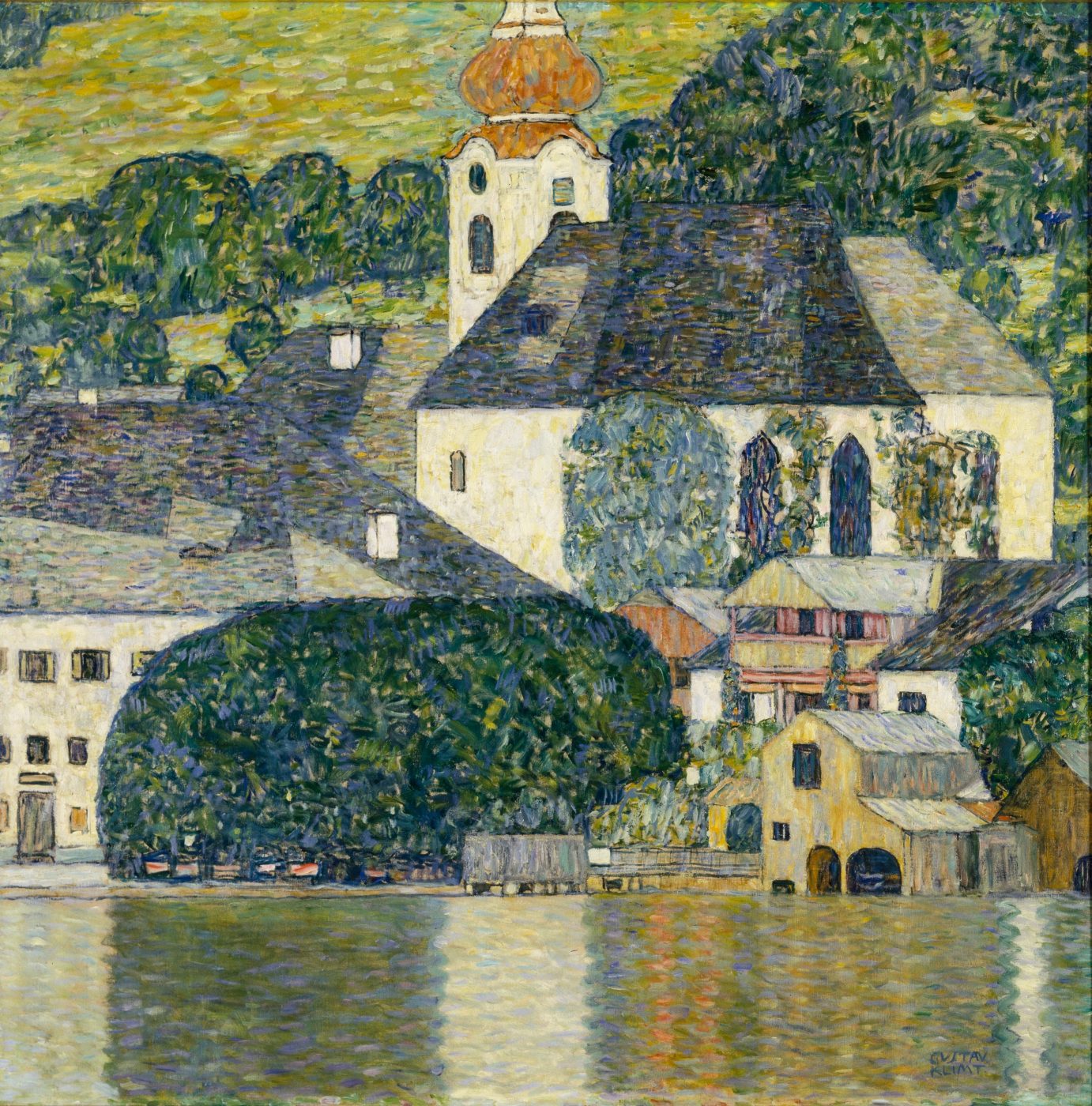 Gustav KLIMT,
1862–1918 – Church in Unterach by Lake Attersee, 1916 – Oil on canvas – H: 110,00 cm W: 110,00 cm – Courtesy Heidi Horten Collection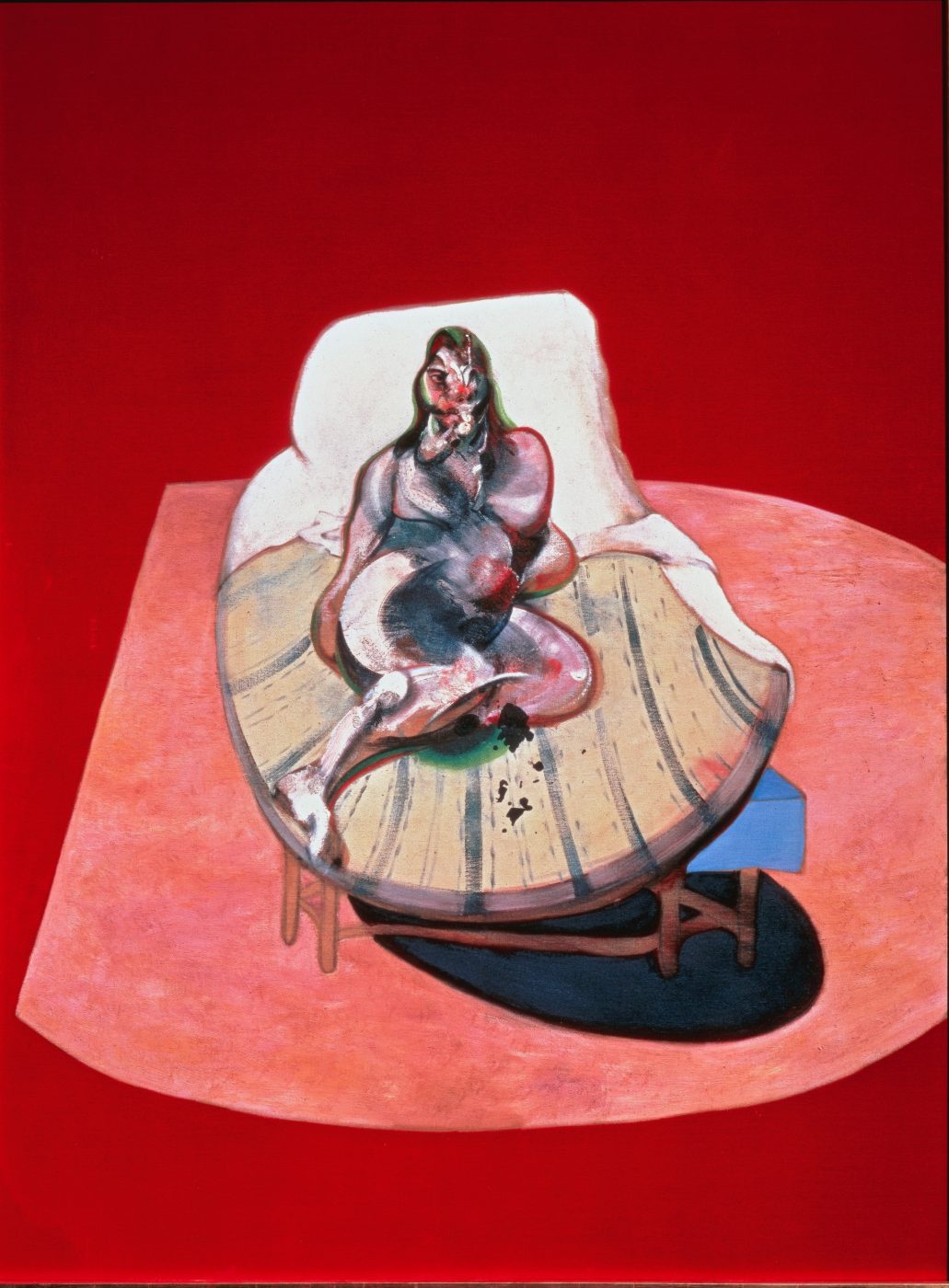 Francis BACON,
1909–1992 – Study for Portrait of Henrietta Moraes, 1964 – Oil on canvas – H: 204,00 cm W: 153,00 cm D: 9,00 cm – Courtesy Heidi Horten Collection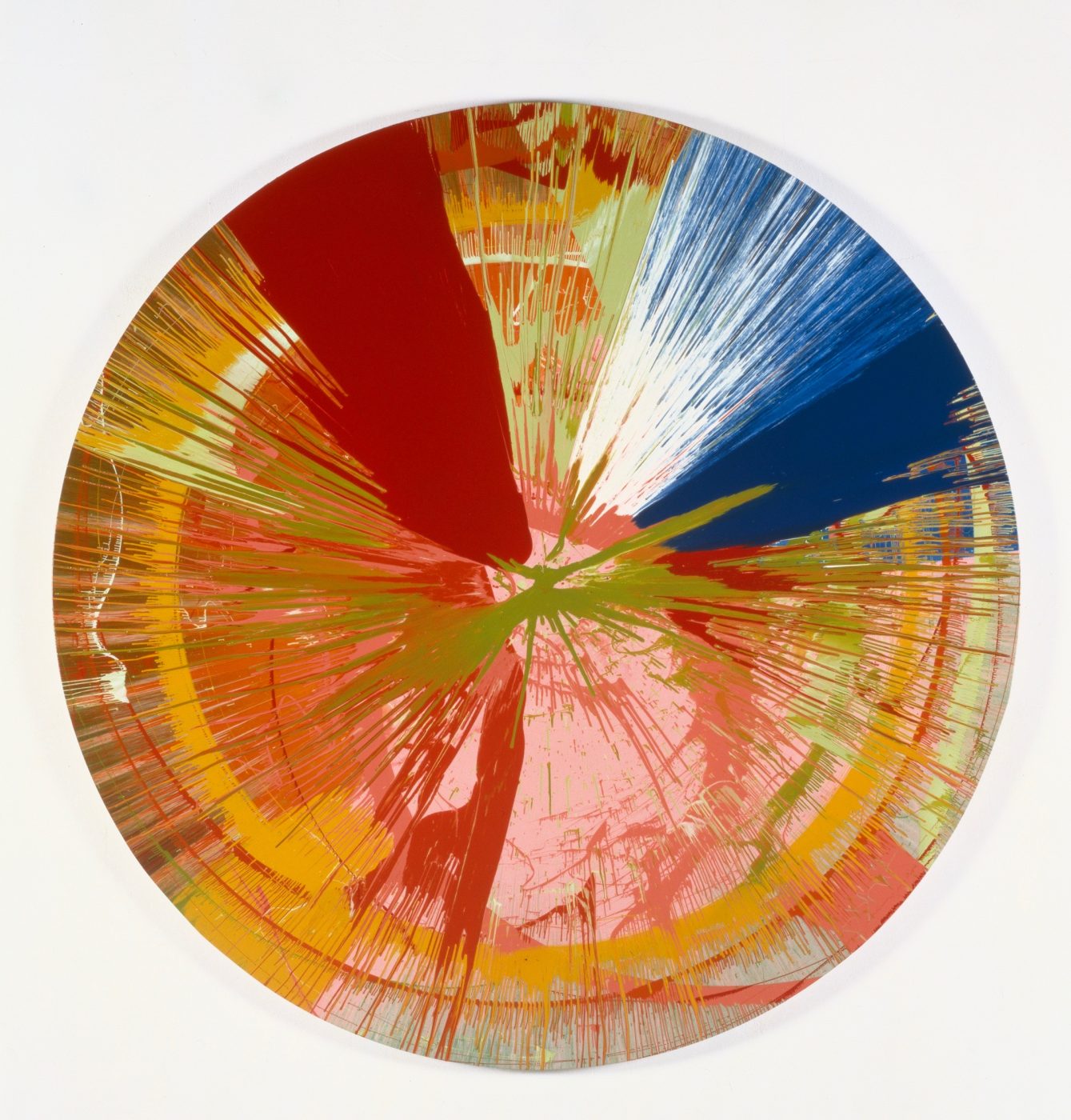 Damien HIRST,
*1965 – Beautiful, vaginal, spiral, escalating, blood space, escaping painting, 1995 – Gloss paint on canvas on wooden plate – D: 4,30 cm Ø: 203,30 cm – Courtesy Heidi Horten Collection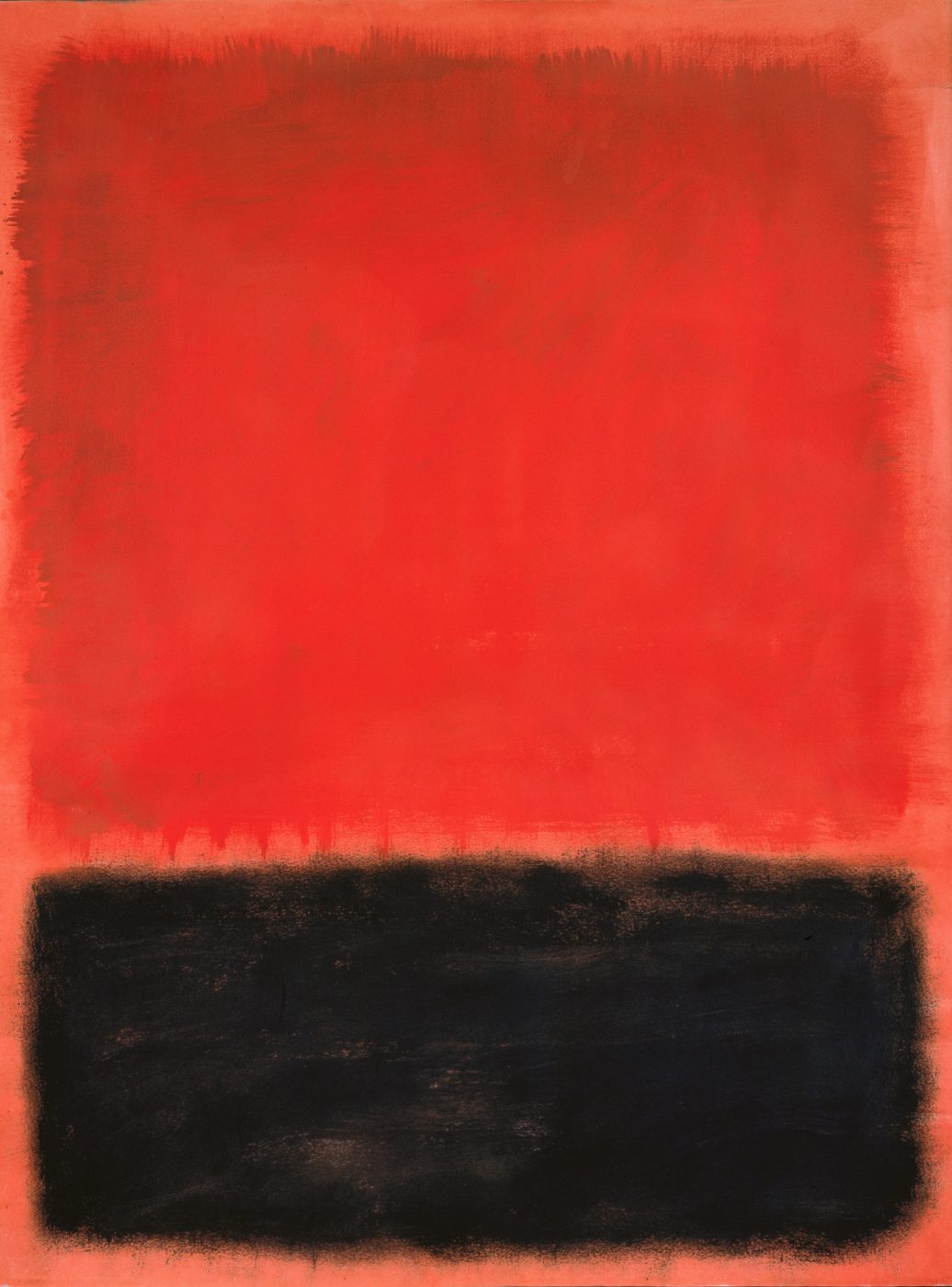 Mark ROTHKO,
1903–1970 – Composition, 1959 – Oil on paper on cardboard on hardboard – H: 72,30 cm W: 54,90 cm – Courtesy Heidi Horten Collection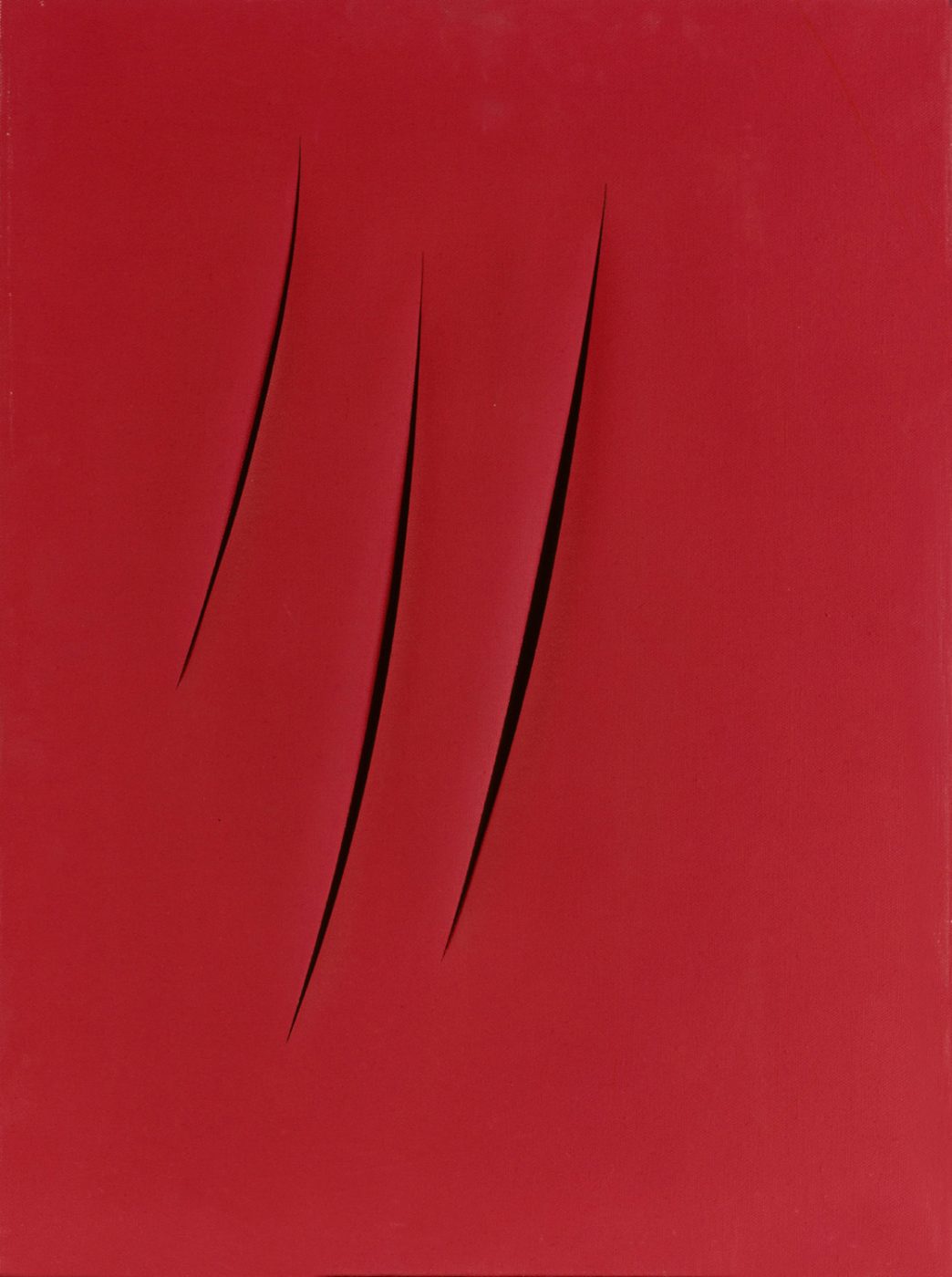 Lucio FONTANA,
1899–1968 – Concetto Spaziale, Attese, 1959 – Colour soluble in water on canvas – H: 80,00 cm W: 60,00 cm – Courtesy Heidi Horten Collection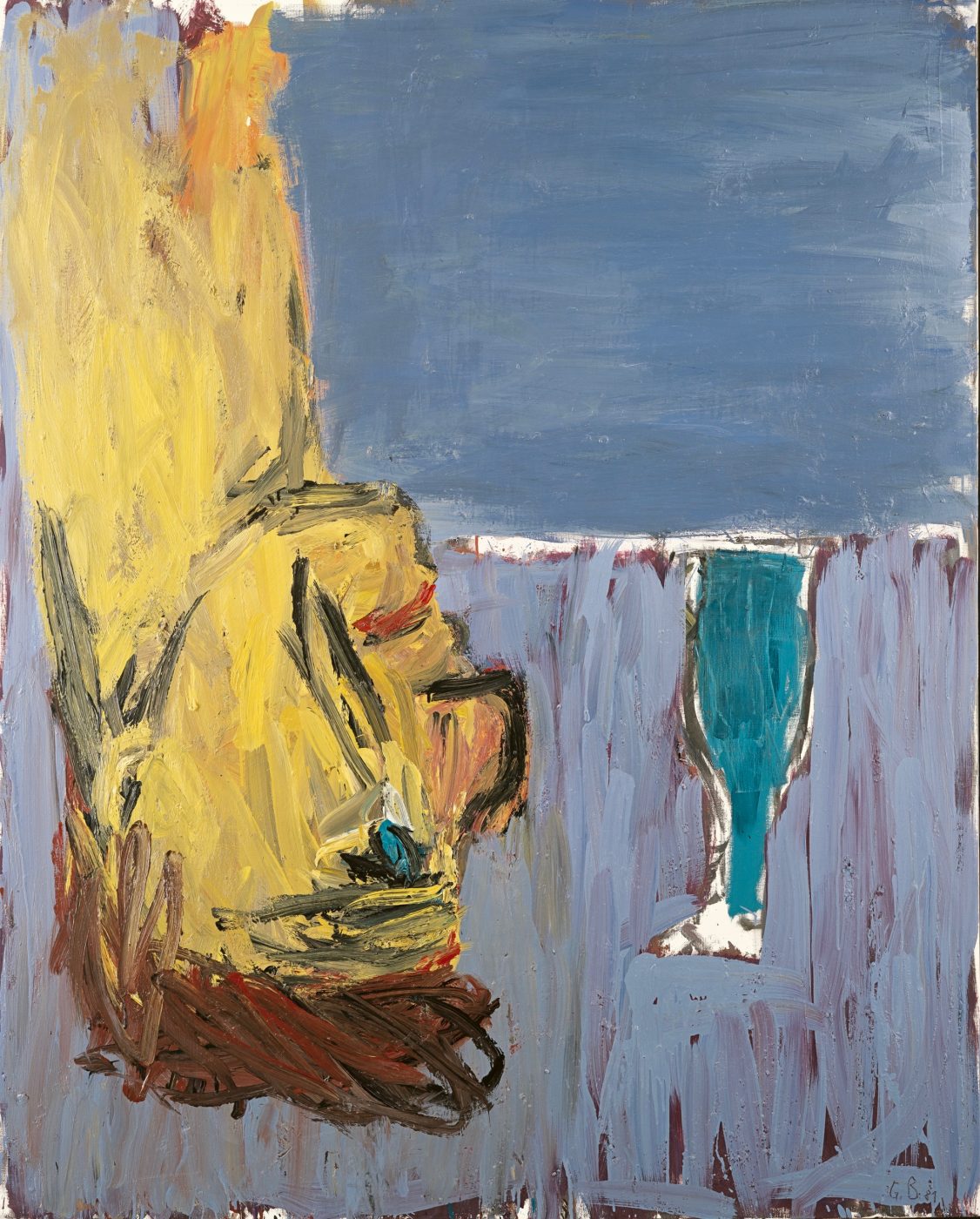 Georg BASELITZ,
*1938 – Drinker with Bottle, August 1981 – Oil on canvas – H: 162,00 cm W: 130,00 cm – Courtesy Heidi Horten Collection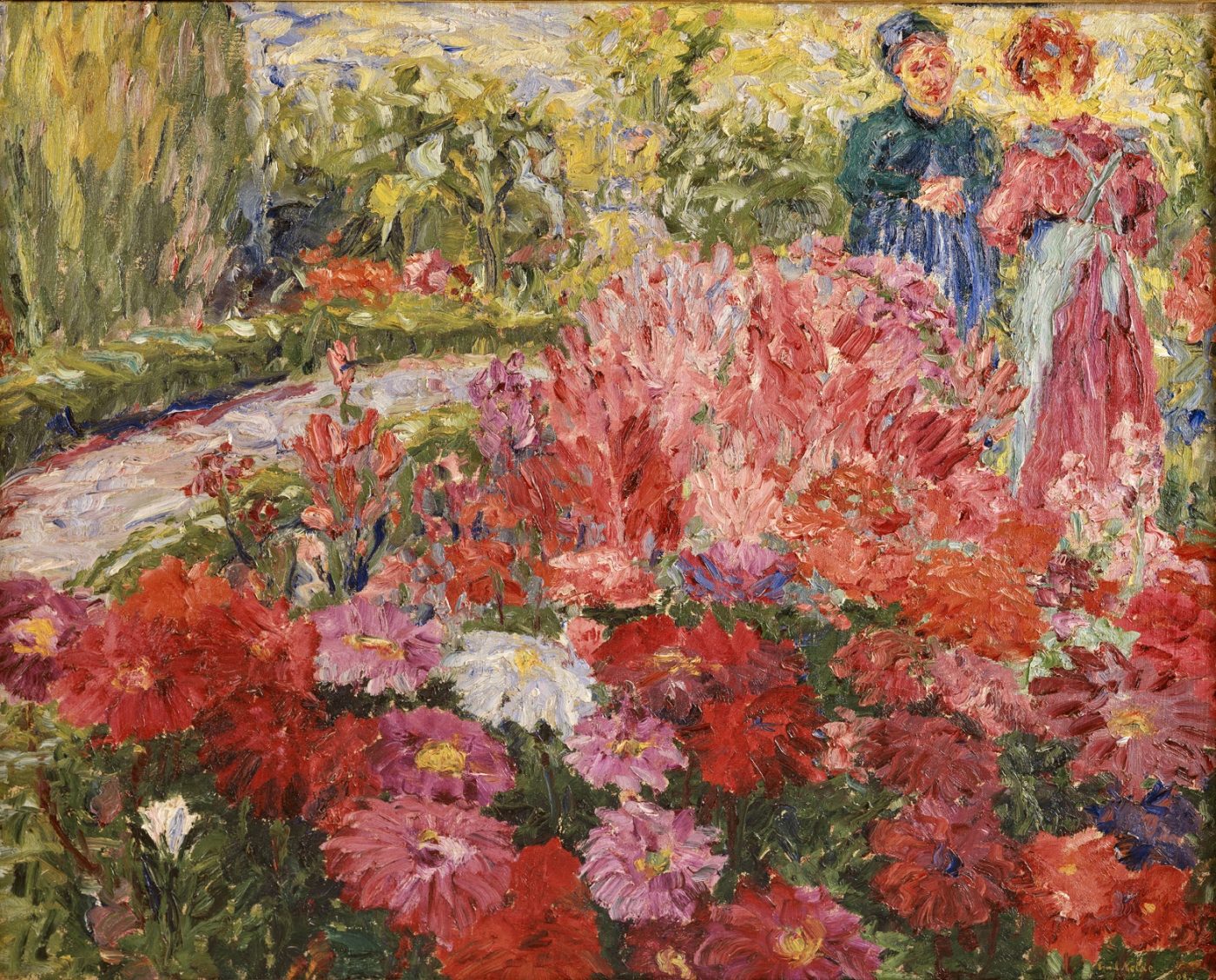 Emil NOLDE,
1867–1956 – Flower Garden, 1908 – Oil on canvas – H: 73,00 cm W: 88,00 cm – Courtesy Heidi Horten Collection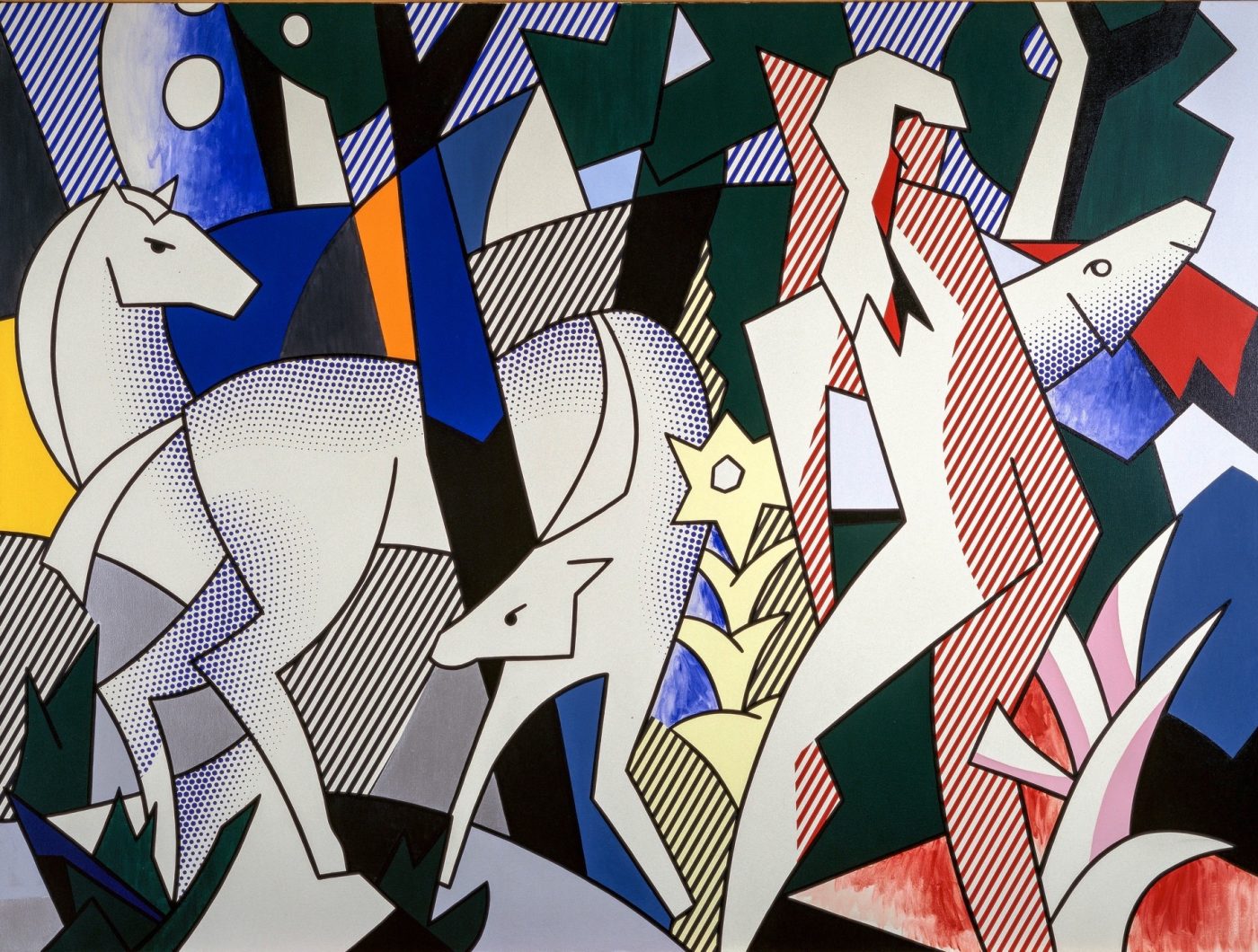 Roy LICHTENSTEIN,
1923–1997 – Forest Scene, 1980 – Oil and magna acrylic colour on canvas – H: 325,10 cm W: 243,80 cm – Courtesy Heidi Horten Collection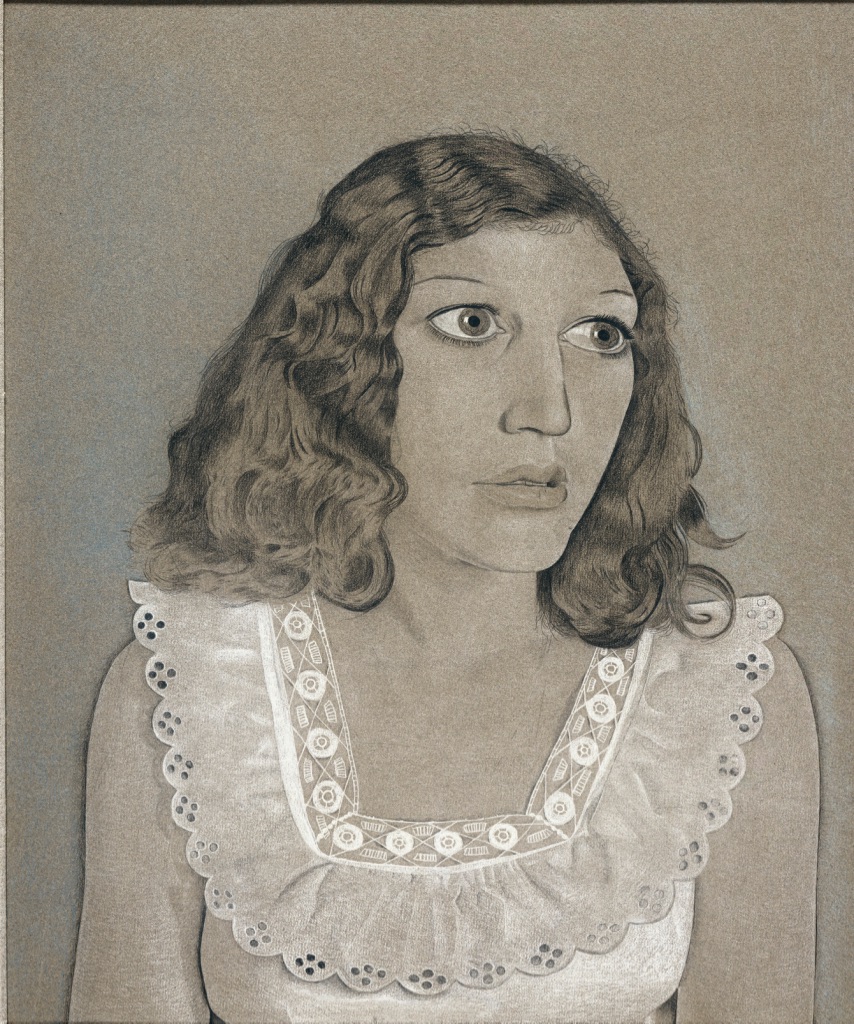 Lucian FREUD,
1922–2011 – Girl in a White Dress, 1947 – Pencil on grey paper – H: 57,00 cm W: 48,00 cm – Courtesy Heidi Horten Collection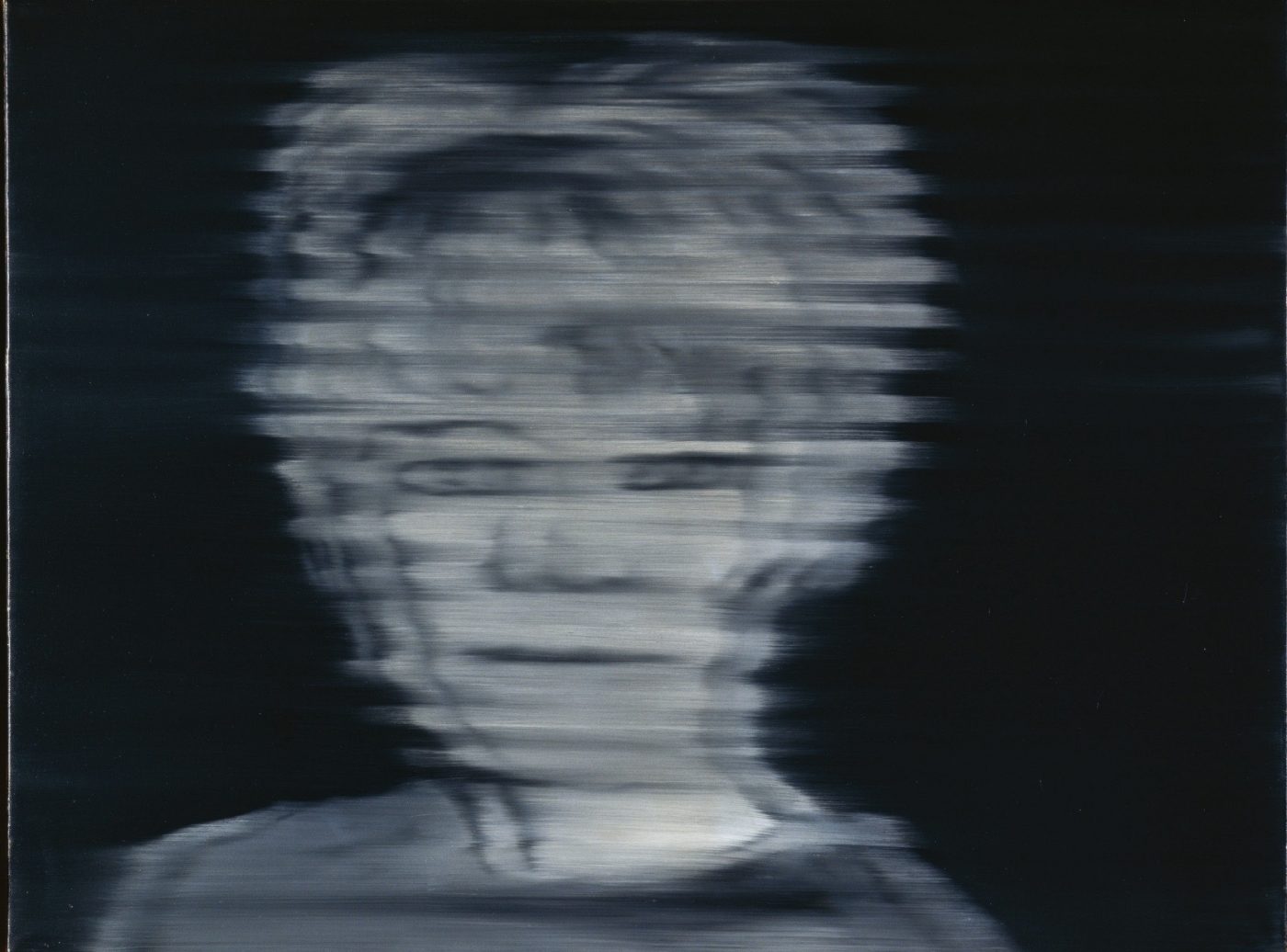 Gerhard RICHTER,
*1932 – Head of a Girl (blurred), 1965 – Oil on canvas – H: 75,00 cm W: 100,00 cm – Courtesy Heidi Horten Collection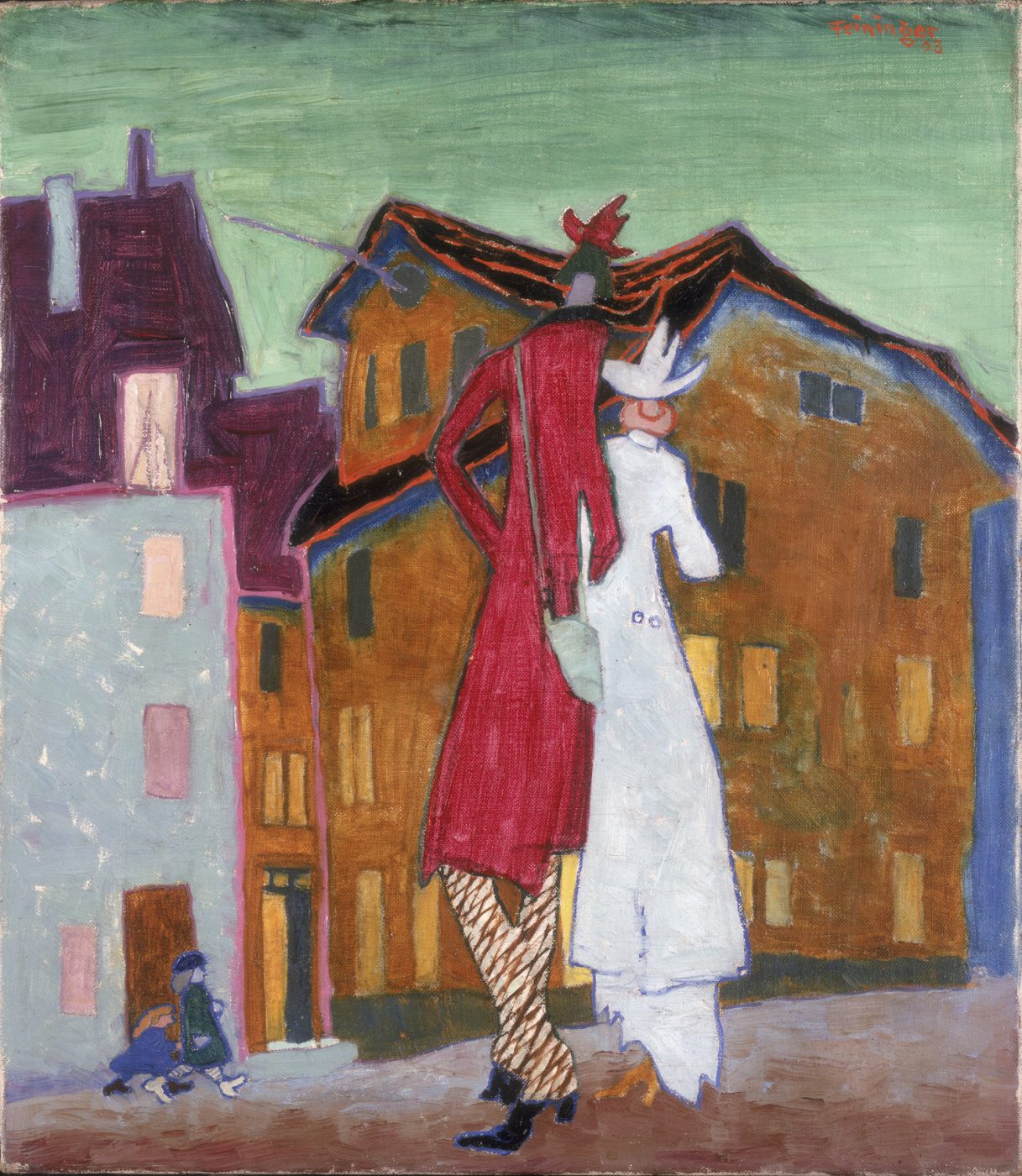 Lyonel FEININGER,
1871–1976 – Honeymoon, 1908 – Oil on canvas – H: 51,00 cm W: 44,50 cm – Courtesy Heidi Horten Collection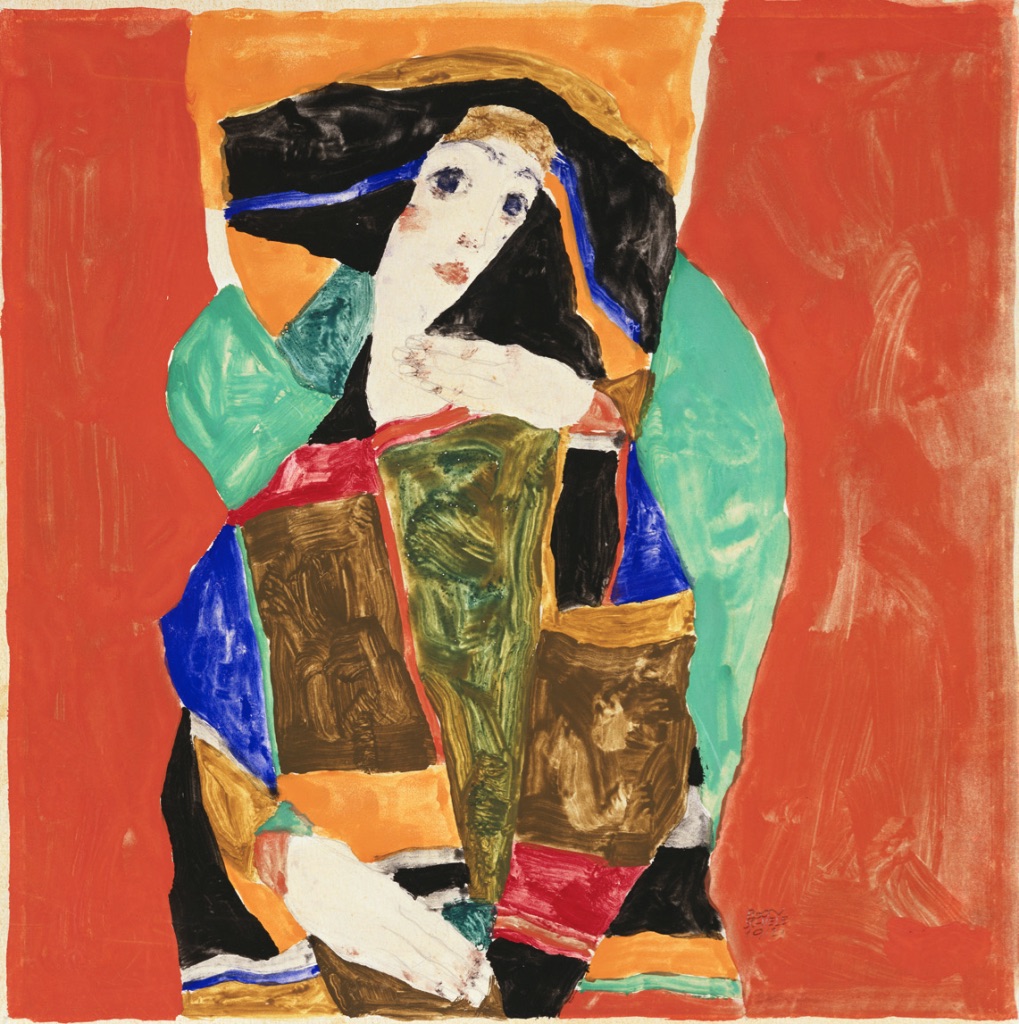 Egon SCHIELE,
1890–1918 – Portrait of a Lady (Valerie Neuzil), 1912 – Gouache and pencil on paper – H: 24,80 cm W: 24,80 cm – Courtesy Heidi Horten Collection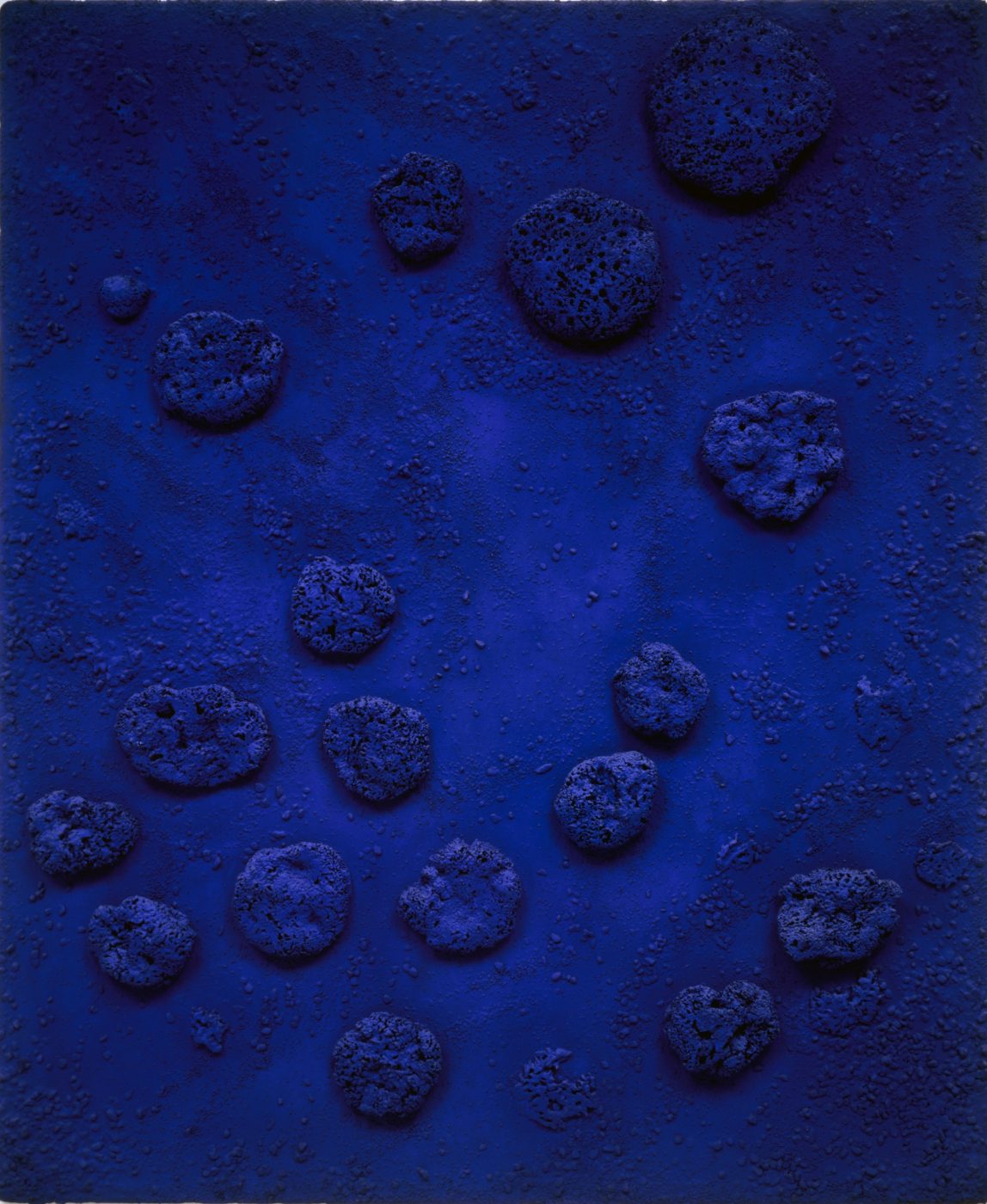 Yves KLEIN,
1928–1962 – RE 1 (Relief Éponge Bleu), 1958 – Blue pigment, synthetic resin and natural sponge on canvas – H: 200,00 cm W: 165,00 cm – Courtesy Heidi Horten Collection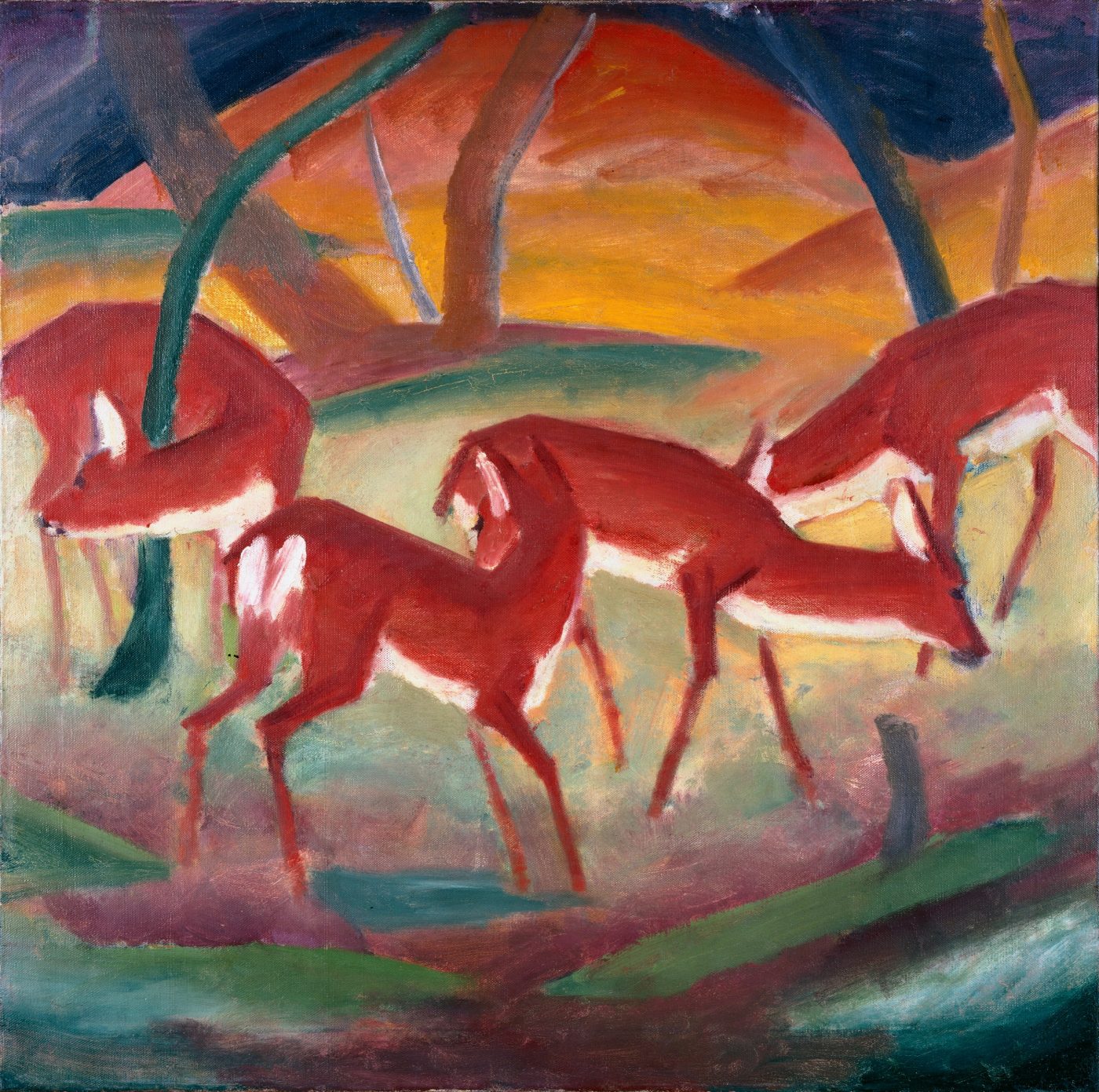 Franz MARC,
1880–1916 – Red Deer I, 1910 – Oil on canvas – H: 88,30 cm W: 87,60 cm – Courtesy Heidi Horten Collection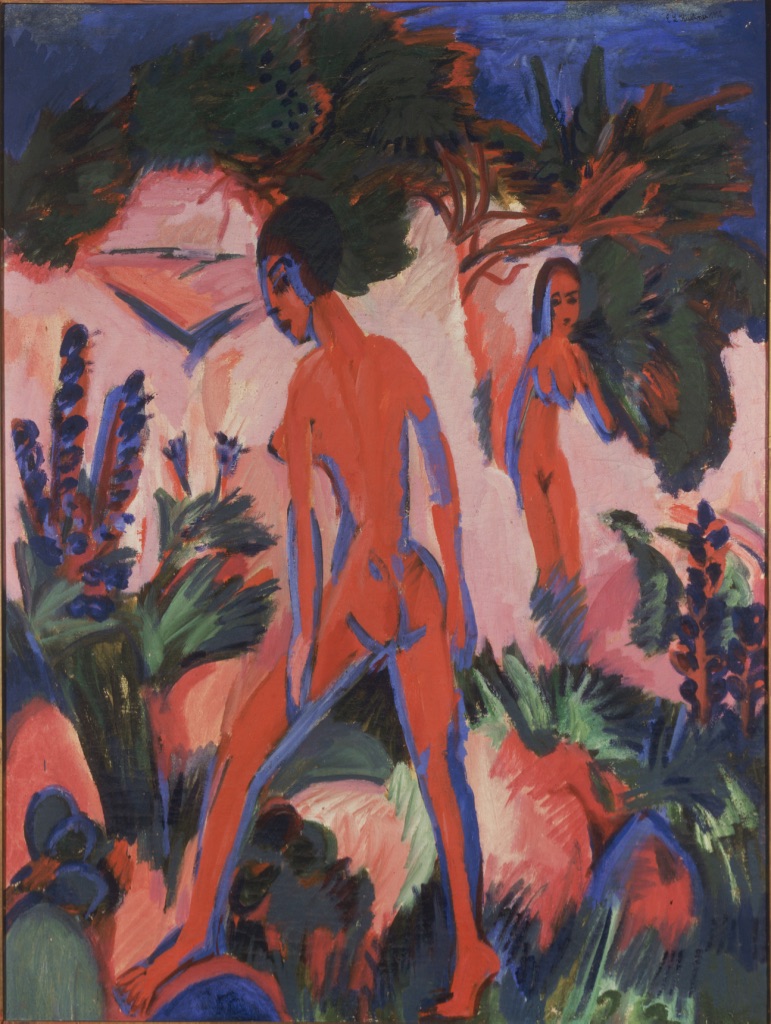 Ernst Ludwig KIRCHNER,
1880–1938 – Red Nudes, 1912 – Oil on canvas – H: 120,00 cm W: 90,00 cm – Courtesy Heidi Horten Collection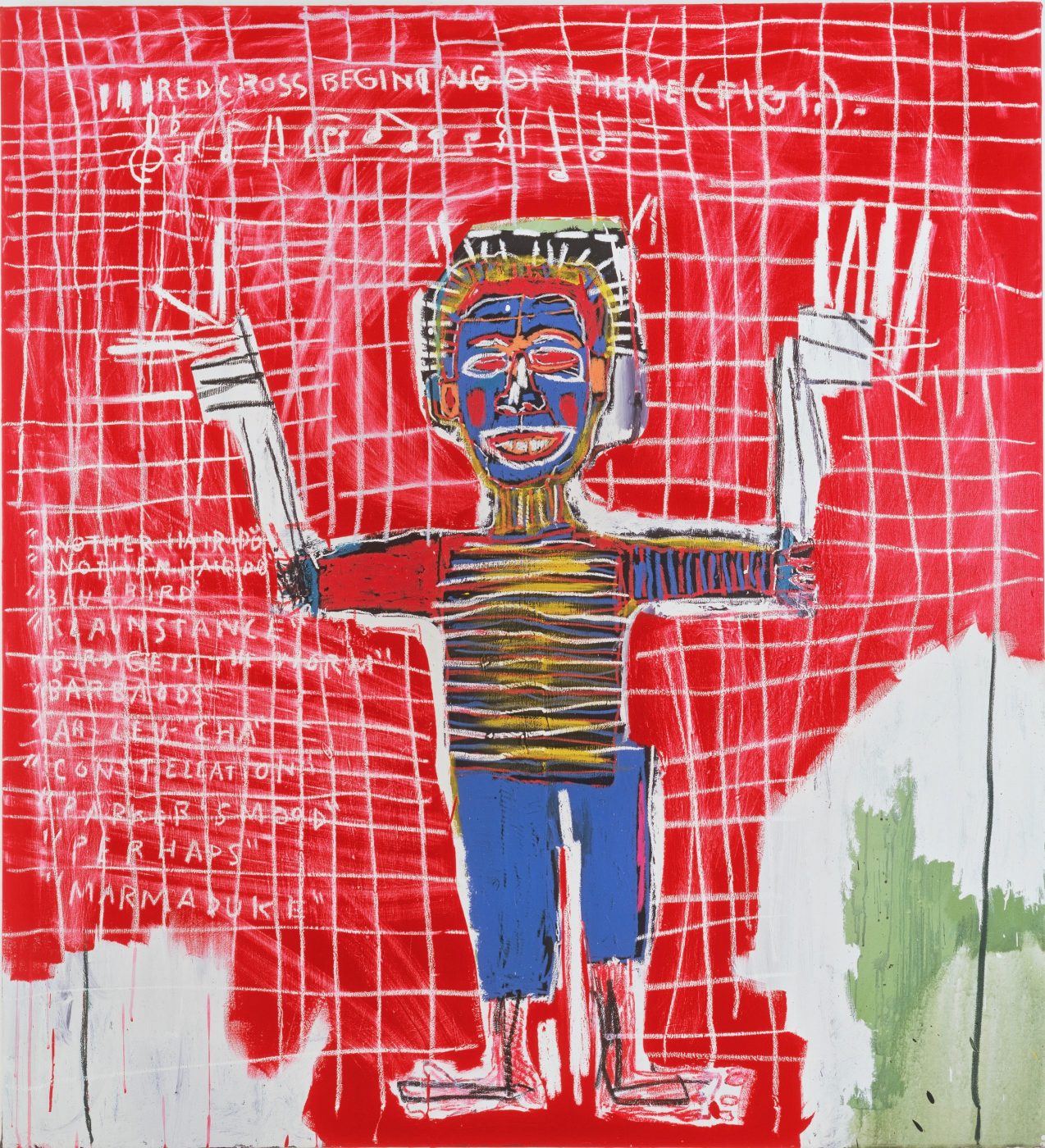 Jean-Michel BASQUIAT,
1960–1988 – Red Savoy, 1983 – Acrylic and oil on canvas – H: 167,50 cm W: 153,30 cm D: 4,50 cm – Courtesy Heidi Horten Collection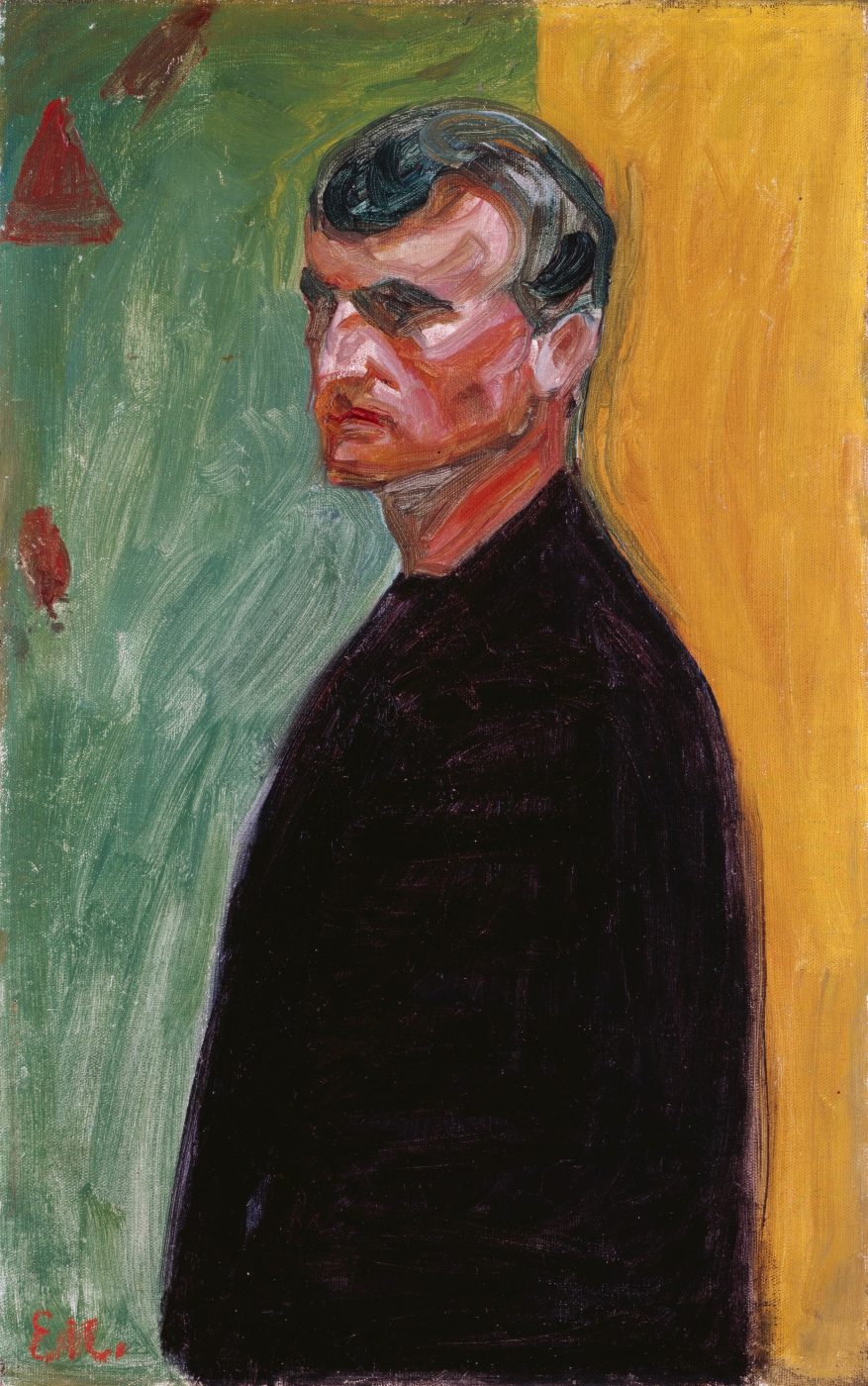 Edvard MUNCH,
1863–1944 – Self‑Portrait (Against two‑coloured Background), 1904 – Oil on canvas – H: 69,70 cm W: 44,00 cm – Courtesy Heidi Horten Collection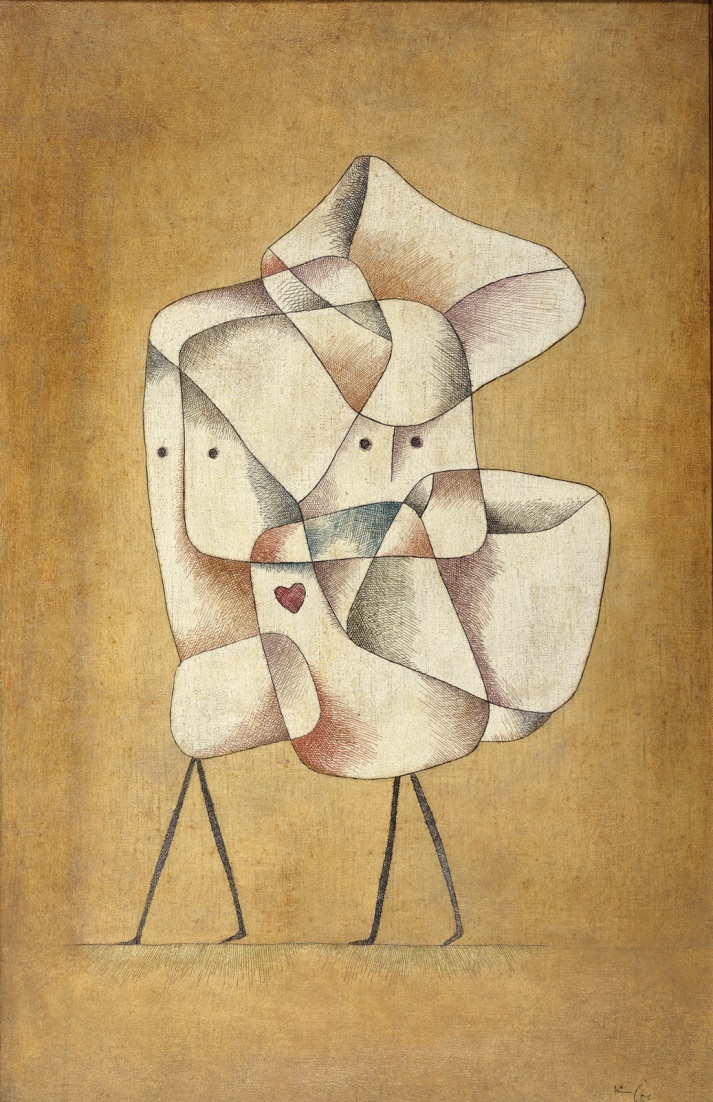 Paul KLEE,
1879–1940 – Siblings, 1930 – Oil on canvas – H: 70,70 cm W: 45,20 cm – Courtesy Heidi Horten Collection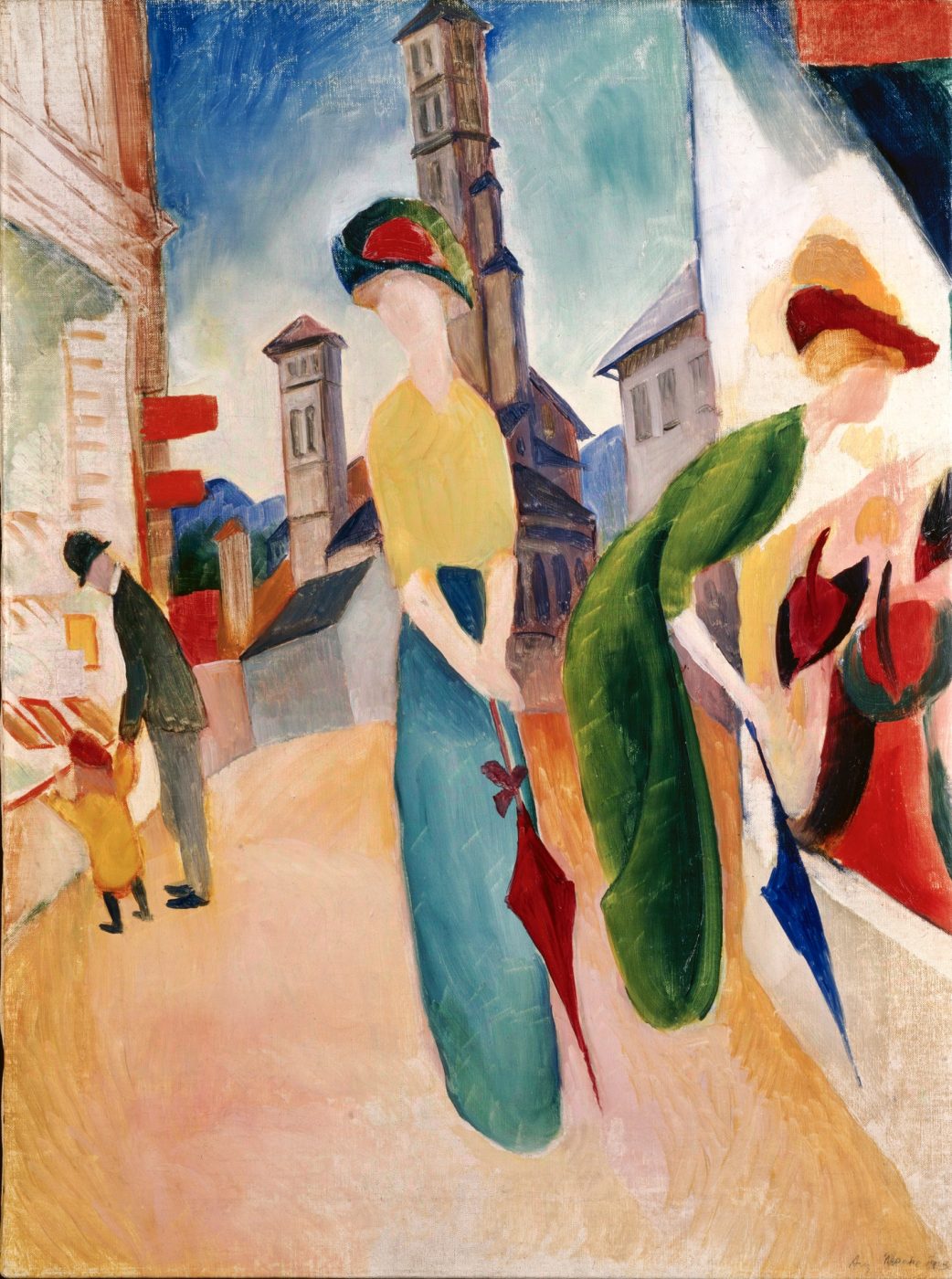 August MACKE,
1887–1914 – Two Women in front of a Hat Shop, 1913 – Oil on canvas – H: 56,20 cm W: 42,00 cm – Courtesy Heidi Horten Collection